St. Valentine's Special: Geeky, Not Cheesy
In the light of the approaching international holiday – St. Valentine's Day (when couples spend millions of dollars all around the world for cheesy looking stuffed hearts, flowers and candy, and the singles spend money on liquor or distractions from the thought that they're alone that night), I thought I'd share my opinion on the situation.
Back in the day
For me (I was brought up as an Orthodox Christian), the originally Catholic holiday of St. Valentine's doesn't really mean a thing. Actually I believe that very few people know who this Valentine was and why there's a special day in the calendar for him. He actually was a widely recognized third-century Roman saint commemorated on February 14. A popular hagiographical account of Saint Valentine of Rome states that he was imprisoned for performing weddings for soldiers who were forbidden to marry and for ministering to Christians, who were persecuted under the Roman Empire. According to legend, during his imprisonment, he healed the daughter of his jailer, Asterius. An embellishment to this story states that before his execution he wrote her a letter signed "Your Valentine" as a farewell.
The day was first associated with romantic love in the circle of Geoffrey Chaucer in the High Middle Ages, when the tradition of courtly love flourished. In 18th-century England, it evolved into an occasion in which lovers expressed their love for each other by presenting flowers, offering confectionery, and sending greeting cards (known as "valentines").
And today
Enough History lessons. Today, St. Valentine's day is more of a feast for the materialists and the commercial institutions. People buy things they don't need to show people (they don't always love) that they love them. You think that sounds too pessimistic ? Well, then why express your feelings and affection on only one day of the year? Why not every day? That's up to everyone to decide.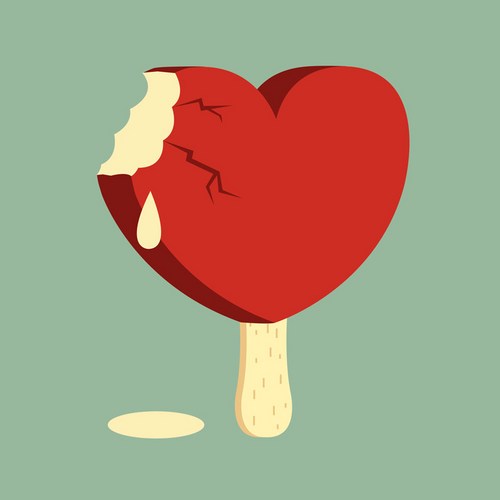 Photo taken from ted.com
Since I pointed out that this is going to be a geeky post, not a cheesy one, let me at least keep the promise. Last summer I found a playlist on TED – In the mood for love. It combines talks on different aspects of love and different topics related to it, such as:
Why do we crave love so much, even to the point that we would die for it? – Helen Fisher and her research team took MRIs of people in love and people who had just been dumped. You'd be surprised what the results are.
Hannah Brencher and her love letters for strangers. The act has become a global initiative, The World Needs More Love Letters. Maybe a few kind words from a stranger will lighten up your day as well.
Esther Perel and her talk about how to sustain desire in long-term relationships.
A different angle of love – what is it like to raise a child who's different from you in some fundamental way (like a prodigy, or a differently abled kid, or a criminal)? The writer Andrew Solomon shares what he learned from parents of such children by asking them "What's the line between unconditional love and unconditional acceptance?"
Amy Webb tells more about how she hacked online dating – she started making spreadsheets like any fan of data would. Check it out.
I think that the stories these people share and the scientific side of things will get you in the mood for the holiday or help you get through it – whatever is your stand on the topic. And don't eat too much chocolates and don't drink too much love elixir. (I won't even go into the topic "50 shades of Grey and why you shouldn't watch the movie". And yes, I'm saying this because I've read the book, I had to form an opinion.) Happy St. Valentine's Day from a love lover but holiday hater! :)
DIY St. Valentine's Day Cards from busymockingbird.com